Parent / Adult Employment
Parent Advocacy & Support
More useful links to come!
CT Parent Power is a parent-led organization with a mission to engage, educate and mobilize parents to act on children's ssues. To learn how to become informed, mobilized, and ready to act visit http://ctparent.nonprofitsoapbox.com.
Connecticut 2-1-1 is your one-stop connection to the local services you need, including education. Visit their home page, www.211ct.org,or their
Education page to find out more. You can also dial 2-1-1 or 1-800-203-1234 outside of Connecticut for more information.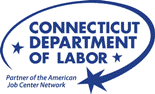 The Connecticut Department of Labor provides information on employment such as skills assessment and training, job fairs, links to other sites for job seekers, and unemployment benefits. Visit http://www.ctdol.state.ct.us/ for more information.
Information on Adult Education in Colchester can be found on the Colchester Public Schools website.
Join the MOMS Club and get support, guidance, and encouragement, while you meet new friends, discover new places and enjoy activities, events, playgroups, excursions, serving the community, and much more! Visit our website or find us on Facebook to find out more.
Vernon Regional Adult Based Education offers a variety of academic programs in Colchester, surrounding towns, and online. These include High School Completion, ESL (English as a Second Language), ABE (Adult Basic Education), Citizenship, Online Certification, Workplace Education, and Family Learning GED/ESL programs. A large variety of fee-based enrichment courses are also offered. More information on these programs and more can be found at www.vrabe.com.
Vernon Regional Adult Education
The American Job Center in Norwich, CT provides a variety of employment services, unemployment assistance, veterans services, and more. For more information, directions and facility hours, click here or call (860) 859-5777.